A mortgage can make or break you. Everyone wants the best deal possible, but how do you know your getting it? If you go direct to a bank or building society, you are likely missing out on up to 99% of the deals available.
But, you cannot easily compare the thousands of mortgage deals yourself. You need people with the right skills and knowledge, contacts and facilities to understand your needs and translate this into a mortgage product that considers the rate, fees and all other aspects of the mortgage, to ensure it's the right one for you and your family.
Free, no details needed, Mortgage Calculator
Mortgage calculators are great…aren't they? Truth be told online mortgage calculators have their uses for things like getting an idea of how much a mortgage might cost a month or understanding how the term changes payments. However, they are limited.
The biggest limitation is that you must know your interest rate. No calculator will ever give you a true reflection of this as it's a constantly fluctuating and complex series tests, comparisons and compliance.
Please do make use of our free calculator, we want nothing from you for its use. If you want to understand exactly what you can borrow and how much it will cost, then please get in touch and we will be pleased to help you get your mortgage.  There is a contact form at the bottom of this page to get you started!
Overpayments
Anyone that has mortgaged or remortgaged with us knows we are big into overpayments. They are possibly the greatest feature of any mortgage, as it allows you to make additional payment to your normal mortgage payment and has the potential to wipe thousands off your overall mortgage.
This is why we have integrated an "Add Extra Payments" button on our calculator, this will really help show you why making regular overpayments, ever a very small one can make a huge difference to your finances.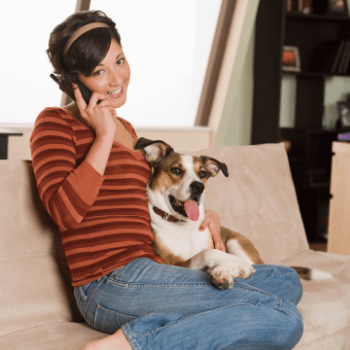 First Time Buyers
The purchase of your first property is one of life's milestones and we want it to go smoothly. It's not just about simply applying for a mortgage – our advisers have all bought property before and know the process inside out.
We can advise and reassure every step of the way; if you have an estate agent demanding an Agreement in Principle we can do this at short notice and give them a call to calm their difficulties. If there are issues with the survey, we can advise – we are totally independent and not employed by any agents – and would not be afraid to advise pulling out if that was in your best interests.
Solicitors play a big part in the transaction but will often use legal jargon amidst an unfamiliar process, which can even be confusing for those who have been through it before. We can recommend trusted solicitors to use and can help with the conveyancing process if needed, liaising between the parties concerned.
Remortgages
It's rare to be in a situation where you are better off on your lenders Standard Variable Rate (SVR) rather than being on a deal. However, if you don't get a new deal before yours runs out that's what happens, and you could be left seriously out of pocket.
Don't let this happen. We track all our customer's mortgages; we understand if and when to remortgage. As a minimum you should review your mortgage deal 3 months before it is due to end. This provides the opportunity to get the right deal arranged so you can get a great deal without having to go through hoops and pay more than you need to.
Buy To Let
Buy to Lets can be a lucrative investment, potentially providing short term returns from the rent and long-term growth through house price inflation. To make the most from your buy to let investment, you need to ensure you get the right mortgage and right advice.
We provide expert advice on all aspects of your buy to let, and at any point in the life cycle.
For most lenders, a deposit of 25% of the property value would be the required amount needed to secure a buy to let property. The lender would also want to ensure that the rent will cover the mortgage too. As a rule, you should aim to receive at least 25% more rent than the mortgage payment, to cover costs and make some profit.
You may want to consider whether you want to pay your buy to let property off over a period of time, which is likely to absorb most of the rent. Or would prefer to take the more popular interest only route which provides you a much larger regular income from your property, and you still can take a lump when you come to sell. Though, you may want to remortgage the property as its value grows purchase more buy to let properties and begin your own property empire.
Consumer Buy to Let
Consumer Buy to Let (also known as Family Buy to Let) is where someone rents a property to a family member. Because consumer buy to lets tend not to be about profit; these types of buy to lets are regulated (whereas normal buy to lets are non-regulated).
They tend also to have slightly different rules than normal Buy to Lets. Thought the lenders still look towards a 25% deposit, the monthly payments do no need to be covered by the rent. Rather, the lender will consider the purchaser's income to ensure that mortgage can always be covered.
Self Employed Mortgages
In reality there is no such thing as a self-employed mortgage. A mortgage is a mortgage, the difference is how you how you earn your income and intend to repay the mortgage.
For the self-employed, tight regulation and mortgage lender stress tests has had a massive impact on their ability to acquire the right mortgage.
Bright Life works with you and your accountant to help achieve your mortgage dreams. We ask the questions that you might not have thought of, like: would it be better to take an interest only mortgage and make lump sump payments when you have the capital?

Feel free to get in touch using our contact form below. We are always happy to hear from clients old and new.
Important Information
Your home may be repossessed if you do not keep up repayments on your mortgage.

Most forms of buy to let mortgage are not regulated by the Financial Conduct Authority.
The information contained in this website is subject to UK regulatory regime and is therefore intended for consumers based in the UK.
©2020 by Bright Life. Bright Life is a trading style of Mark Wainwright, an Appointed Representative of The Right Mortgage Ltd, which is authorised and regulated by the Financial Conduct Authority.