Many people don't think about protection. It's one of those products that falls by the wayside in the good times and it's too late in the bad times. However, most people would benefit from having some kind of policy to help them or their family in times of need. The question is, how will you and your family survive if you lost your income?
For insurance, everyone should be familiar with the yearly cycle of cancelling your insurance and starting up with another firm because your current provider has inexplicably raised your premiums. Insure with us, and know we will get you the lowest premiums, balanced against the right insurance for you.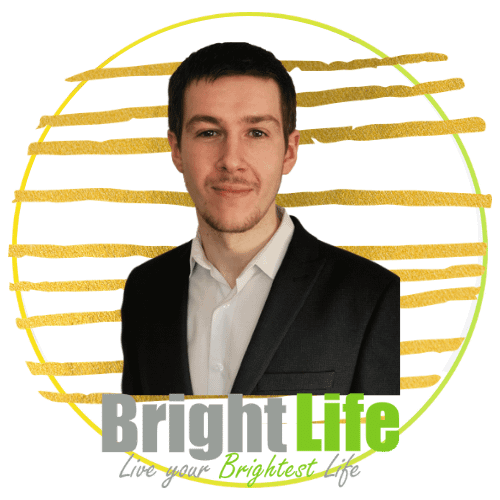 "If Covid-19 isn't a wakeup call for all those people without protection, I don't know what is. Our jobs and work are much more fragile than we may have realised, and the monetary support provided by the government when you lose your job rarely covers even the basic of costs.
Protection can guarantee your mortgage is paid every month, provide a wage if you lose yours or lump sums of money if diagnosed with serious illness. Trust me, if you need to access your protection policy, you will be grateful you had it."
Mark Wainwright BSc CeMAP CeRER – Director and Specialist Advisor
Mortgage Protection
Mortgage protection is the minimum protection you should consider if you have a mortgaged property. Simply put, this will pay your mortgage should you be unable to pay it yourself. This may be through illness, loss of employment or some other means that stops you being able to pay your mortgage.
If you are unable to pay your mortgage, and don't have mortgage protection, you may be able to take a payment holiday for a short period, which will then increase your monthly payment once out of the holiday. This may also impact your credit score and prevent you acquiring new mortgages or remortgaging to in the future.
Life Insurance
Life Insurance policies pay out if you die within a specified period. This is usually the cheapest way to provide financial protection for your family in the event of your death.
Coming to terms with the loss of a loved one is never an easy thing to do and adding financial burden to the grief can make coping increasingly difficult. Life insurance on its own is a relatively cheap way to overcome this problem and receiving a lump sum of money can help to support your family or even a business partner after you die. Some of the reasons to take out life insurance could include: 
Repaying the mortgage or any lending commitments
Providing additional cover to protect the family
Provide cover for education expenses
Whatever the reason it is important to ensure your family can maintain the standard of living to which they were accustomed.
Critical Illness Cover
Critical Illness cover pays out a lump sum on the diagnosis of a critical illness as defined by the provider. These may include such conditions as a Heart Attack, Stroke or various forms of Cancer.​
A critical illness policy pays out a lump sum should you be diagnosed with a serious illness that may prevent you from working again. This would ensure that any financial commitments could be repaid, or it could help fund the cost of specialist treatment or medication to help the condition. For single people with no dependants, critical illness cover that pays off the mortgage is more important than having life cover, as it means you have fewer bills or a lump sum to play with if you are very unwell. It is also advisable if you are part of a couple as it will provide a welcome financial boost at a time of emotional stress and financial hardship. The majority of critical illness providers will also include children's critical illness cover at no additional cost to provide additional cover for all of the family.
Income Protection
An Income Protection Policy is one of the most important insurances that you can consider, as without your income, your life style could change dramatically. What would you do if you could not work due to disability or ill health? If you had a reduced income, how would you pay your bills? Could you survive on State Benefit alone?
An Income Protection Policy is designed to protect your income if you are unable to work as a result of disability or ill health. You can choose between plans that have a cover term of 1, 2 , 5 years or full income protection to retirement. Upon a successful claim the plan would pay out a monthly tax-free income after a specified deferment period, for your chosen term, helping you recover and return.
Insurance
Bright Life offers a building and contents insurance broker service. This means that we will take time to understand your circumstance and match you with an insurer offering the right cover for the right price.
Around half of all insurance products purchased on comparison websites are not fit for purpose, this is because the comparison site uses assumptions to fill in data. When someone comes to claim and find they are under insured, the insurer typically will pay out proportionally. So, if your premium should have been £100, but you paid £80 because the information was incorrect; you could receive 80% of the value of your claim. Though this doesn't sound too harsh on lower value items; how would you come up with 20% of your home and contents value should the very worst happen?
By making sure every policy is underwritten individually, we make sure this is never a question you need to ask yourself or your family.

Feel free to get in touch using our contact form below. We are always happy to hear from clients old and new.
Important Information
Your home may be repossessed if you do not keep up repayments on your mortgage.

Most forms of buy to let mortgage are not regulated by the Financial Conduct Authority.
The information contained in this website is subject to UK regulatory regime and is therefore intended for consumers based in the UK.
©2020 by Bright Life. Bright Life is a trading style of Mark Wainwright, an Appointed Representative of The Right Mortgage Ltd, which is authorised and regulated by the Financial Conduct Authority.