Far too often estate planning is the preserve of the rich. However, there are far reaching benefits for almost every homeowner in the UK. Still, around 57% of people still don't even have a Will– the most basic of estate planning documents.
Bright Life can complete your basic estate planning requirement or provide a full estate planning review to deliver you comprehensive inheritance and tax planning solutions.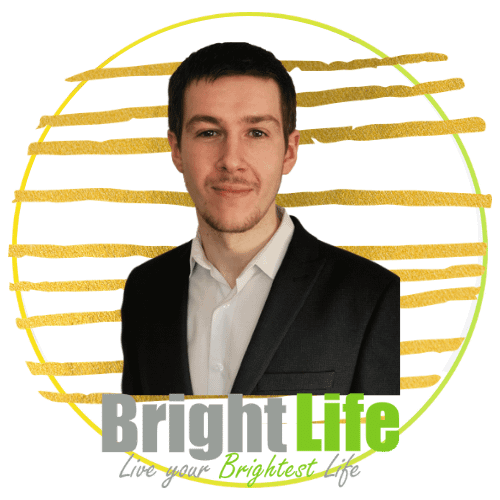 "As a bare minimum do your Will and Lasting Powers of Attorney. My family knows what it is to not have the LPAs. When my wife's grandmother had a stroke and was deemed to have lost capacity, social services was more interested in putting her in a care home 60 miles away than listening to what we felt was best for her. We were lucky, she recovered enough from her stroke, and gained enough capacity to allow us to put the LPAs in place and take back control. 
The real issues is the lack of awareness most people have surrounding these. I talk to people about it all the time and almost everyone is surprised by the need for these documents. "
Mark Wainwright BSc CeMAP CeRER – Director and Specialist Advisor
Wills
You spend your life accumulating wealth but leave it all behind when you die. It's nice to think that it will all get sorted out for you when you pass away, however, it rarely works out the way you wanted- and it's you that gets the blame, because there really is no reason for you to not have a Will.
A Will is a legal document that sets out how you want your estate dealt with when you die. The current laws governing how your estate is shared out when you die without a Will originated in 1925, and can increase your inheritance tax liability in comparison having a Will.
A Will dictates how your estate is spilt after death. This can give protection to the people living in your home, put money into trusts to help reduce inheritance tax, evidence who you want to look after your children and pets and care for other important legal and personal circumstance; helping your loved ones carry out your final wishes when you cannot.
Lasting Powers of Attorney
Lasting Powers of Attorney came into being with the 2015 Mental Capacity Act. Several high-profile cases where rich, older men who had lost significant wealth when their new younger wife had cleared the bank accounts on the first chance they had, when the husband fell ill.
A Lasting Power of Attorney is a legal document that states who you want to make decisions about your finances, health and welfare if you are unable to make these decisions yourself. Do not confuse this with your Will. Your Will comes into force when you die; your Lasting Power of Attorney maybe more important since this will impact how you will live and be treated while you are alive.
Without a valid Lasting Power of Attorney, social services will make decisions for you.
At Bright Life we are very passionate about Lasting Powers of Attorney. We are happy to provide uncompleted documents, free of charge, for you to complete and register with the Office of Public Guardian. You may still need to pay the registration fee.
Trusts
Trusts date back to the Crusades, where Knights and Nobles would entrust their estate and wealth to a third party until their return. Today, there are several trusts available to help families manage and pass on wealth efficiently.
Family trusts are common trusts that allow you to take money out of your estate without losing control of how it is invested and released in future. This can be a great method in reducing your inheritance tax liability, or to ensure that a disabled child can benefit from your passed on wealth without impacting the benefits they receive.

Feel free to get in touch using our contact form below. We are always happy to hear from clients old and new.
Important Information
Your home may be repossessed if you do not keep up repayments on your mortgage.

Most forms of buy to let mortgage are not regulated by the Financial Conduct Authority.
The information contained in this website is subject to UK regulatory regime and is therefore intended for consumers based in the UK.
©2020 by Bright Life. Bright Life is a trading style of Mark Wainwright, an Appointed Representative of The Right Mortgage Ltd, which is authorised and regulated by the Financial Conduct Authority.