The face of Equity Release has changed since its conception. Today's Equity Release, sometimes referred to as modern Equity Release or a Lifetime Mortgage, is highly regulated and highly competitive. This has led to fantastic deals and protection for those releasing funds.
Equity Release is an increasingly popular option for the over 55's to clear their mortgages and end their monthly payments, increase their incomes or complete much needed home improvements to help them stay in their home for as long as possible. Some people release funds to fund holidays – with or without the family; or upgrading their vehicle. You can practically do anything with the money you receive from Equity Release.
What is Equity Release?
Equity Release is a term that encompasses both Home Reversion plans and, the massively popular, Lifetime Mortgages. Equity Release allows the over 55's to release funds from their property without having to make regular repayments. Instead, the interest is added to the release and the whole amount is paid back after the sale of the property.
Just like any form of mortgage or loan, the interest rate is based on you and the property. In general, the more you release the higher the interest rate would be. Every case is underwritten individually, and lenders such as Aviva and Legal and General rely on expert advisors such as Bright Life to ensure clients are well informed and ready to make their release from their homes.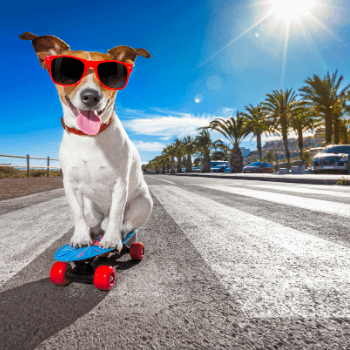 The Equity Release Council
The Equity Release Council represent a consumer centric trade body, providing safeguards and standards designed to develop public confidence in equity release and promote exceptional advice from those recommending equity release. All Equity Release Council members must ensure all equity release plans:
Either have a Fixed interest rate or Capped where a variable rate is preferred.
Clients have the right to remain in the property for life or until they choose to move to long term care.
Clients can move to a new house, as long as the new property meets the lenders lending criteria.
Have a "No Negative Equity Guarantee" meaning if the value of the equity release exceeded the value of the house; the lender will not ask anyone else to make up the difference.
Fixed Fee
Our fixed fee structure means you won't get any unwanted surprises at the end of your release. Our fee of £927 is calculated to give you great value and provide a fair repayment to Bright Life for the work we do. We will not change the fee on you no matter the added work we undertake for you, so you can trust that you are getting fantastic service and value from your Equity Release.
We only charge fees on completion. So, you will not pay us anything if your equity release doesn't complete. Furthermore, you can add the fee to your release too! Meaning that you don't even need to find the money to pay the fee as the equity release can provide this too.
How Equity Release at Bright Life Works
Our aim is to make things as easy and fast as possible for you. Firstly, you will speak to one of our Specialist Equity Release Advisors. This will ensure that your plans are achievable and give you all the detail about equity release you want at this stage.
We will then send a short questionnaire for you to complete. This is a simple form, that can be completed on your laptop, tablet (iPad, android or windows) or phone; which collects "hard facts" – facts about you that are unlikely to change, such as your name, address etc. We only ask questions relevant to your release and your details are never sold on to other companies.
If you prefer, we can help you complete the questionnaire in the way that is most convenient to you.
In most cases we would now be in a position to start developing your Equity Release plan. We are whole of market so; this can take a few days. Once we have the details, we will come back to you and discuss your best options. If you want to proceed, we will make the application for you and if you don't, you are free to walk away without cost.
Types of appointment
Bright Life offers both face to face (depending on location) and telephone appointments.
Due to the increased risk of Covid-19 to those in their later life, Bright Life recommends that all Equity Release appointments should be done over the phone where possible. We offer a full telephone service where your release can be arranged over the phone, utilising emails, post and web chat where needed.
Book your initial equity release discussion below, find a time and date that suits you best.
 Or just give us a call on Freephone number: 08001939 789
Our guide explains the current options available and answers common questions regarding the products and services we provide. Simply enter your email address to receive regular emails and download your free guide. 

Feel free to get in touch using our contact form below. We are always happy to hear from clients old and new.
Important Information
Your home may be repossessed if you do not keep up repayments on your mortgage.

Most forms of buy to let mortgage are not regulated by the Financial Conduct Authority.
The information contained in this website is subject to UK regulatory regime and is therefore intended for consumers based in the UK.
©2020 by Bright Life. Bright Life is a trading style of Mark Wainwright, an Appointed Representative of The Right Mortgage Ltd, which is authorised and regulated by the Financial Conduct Authority.